Yannis Kontos | Website
Dr. Yannis Kontos is a Greek Award-Winning Documentary Photographer.
He holds a PhD degree in Documentary Photography (University of Wales), an MA degree in Photographic Journalism (University of Westminster) and BA degrees in Photography (Athens Technological Educational Institute) and Physical Education and Sports Science (University of Thessaloniki).
As a Storyteller, he had covered major events for over a decade in more than 50 countries of the world and he is represented by the American agency Polaris Images.
His work has been recognised by 20 respected awards, including first prize in the World Press Photo Competition.
His photographs have been published in the world's most well-known publications and have been shown at exhibitions internationally.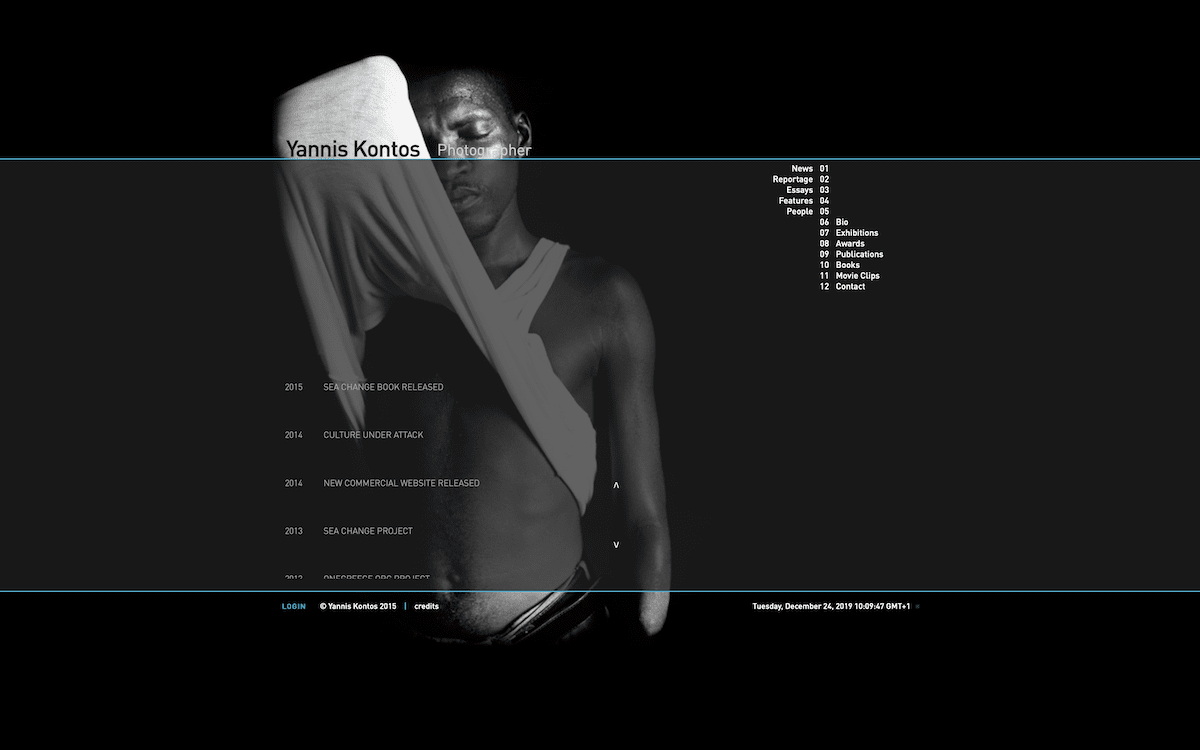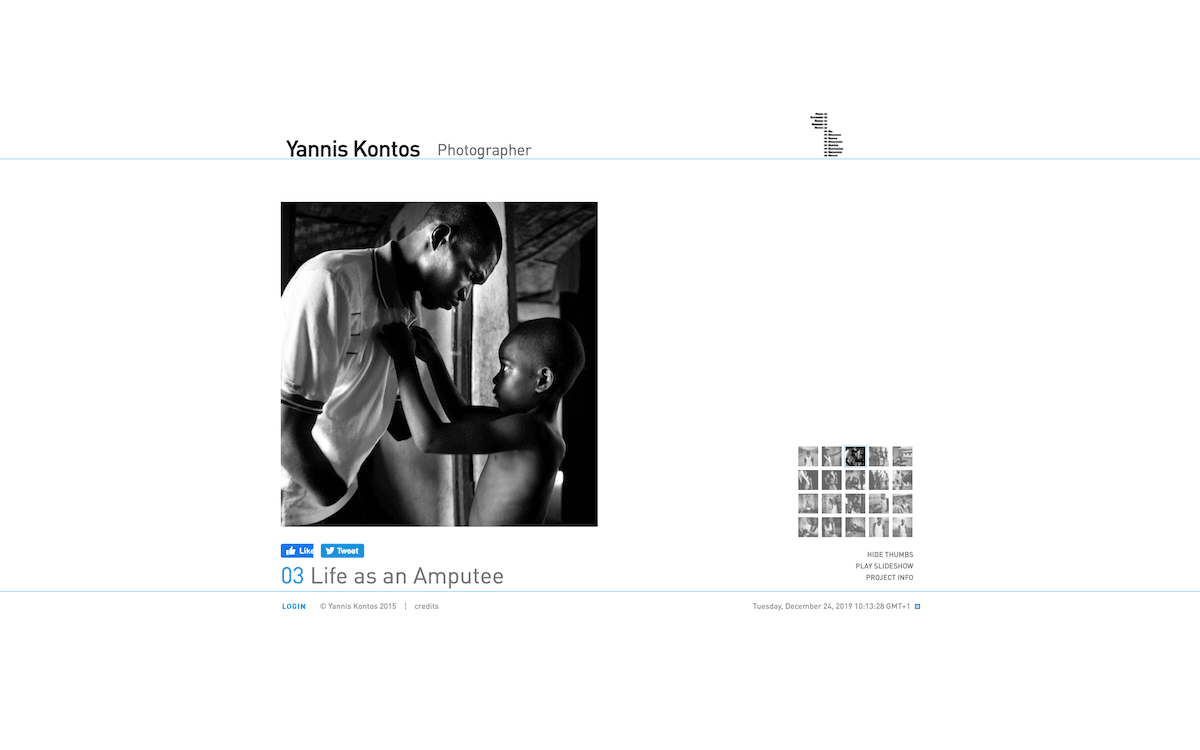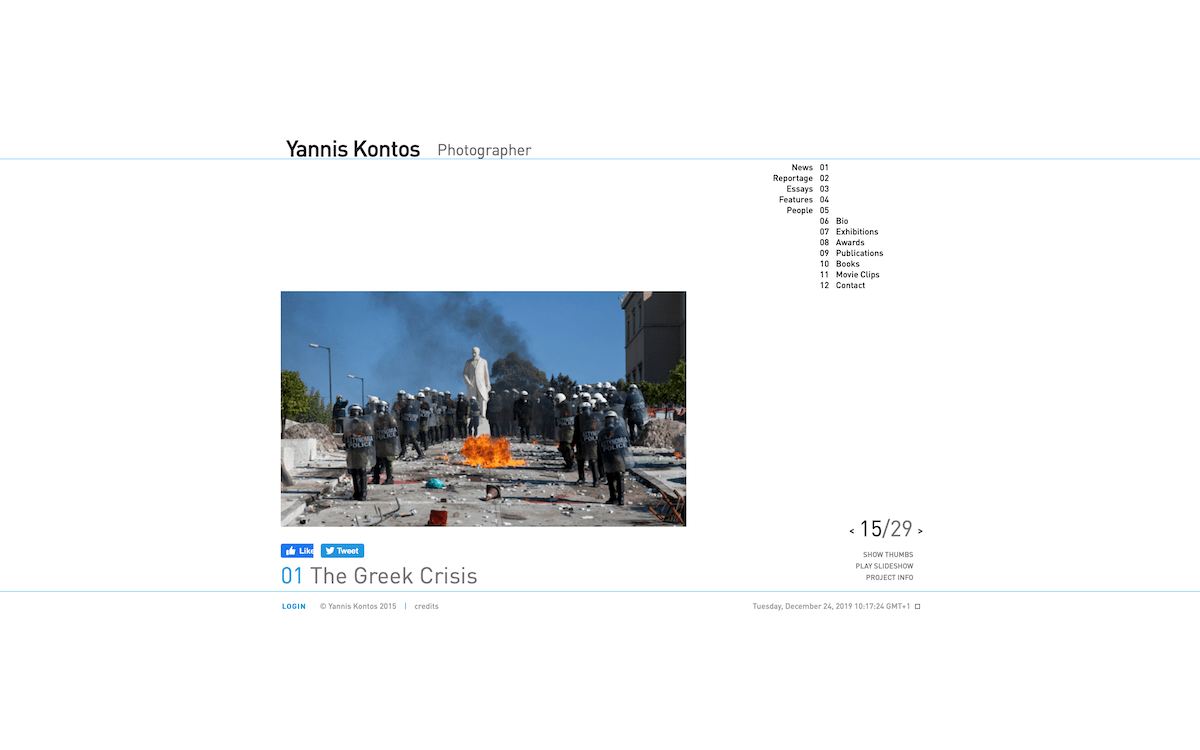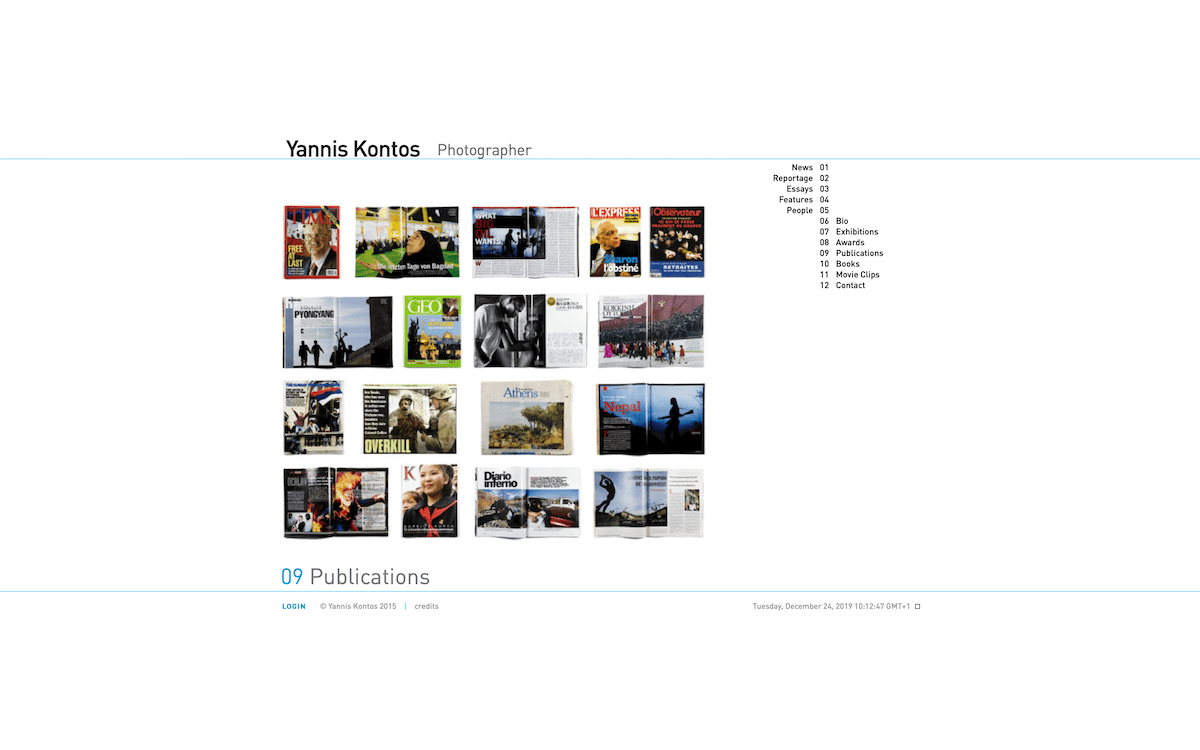 Description
Powered by HTML5 and CSS3