Nena Kevorkian | Website
Nena was born in Athens, Greece in 1974. She earned a Master's degree in Business Administration from the University of Hull in the UK and has a successful career in a family business, but her love for art prevails.
Nena is a colourist who celebrates the subtle, natural beauty in a way that is both intense and dynamic. She paints in acrylic and does collages in contemporary mixed media. Nena has a diverse portfolio from nature to abstracts.
Having travelled periodically to Asia, the Middle East and Europe, Nena's philosophy has been influenced by minimal art and symbolism. Her symbolism incorporates an inspiration of divine art, something that reflects her own inner metaphysical world, where there is more to the canvas than meets the eye.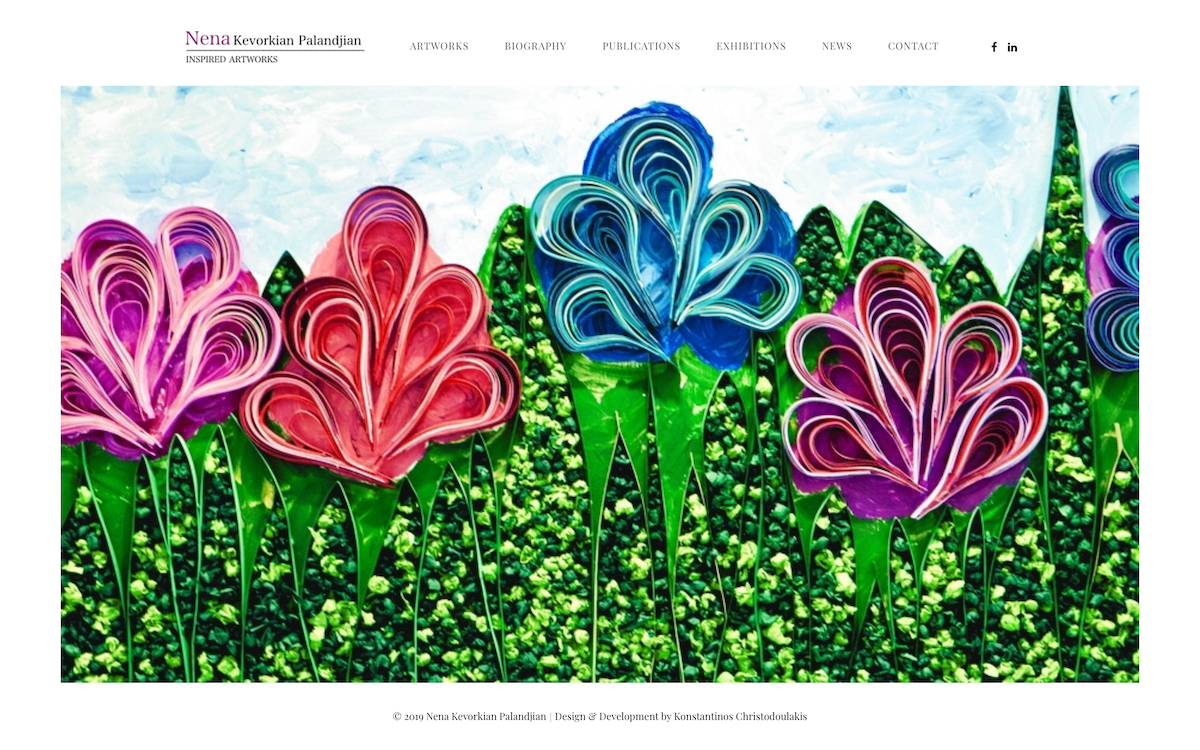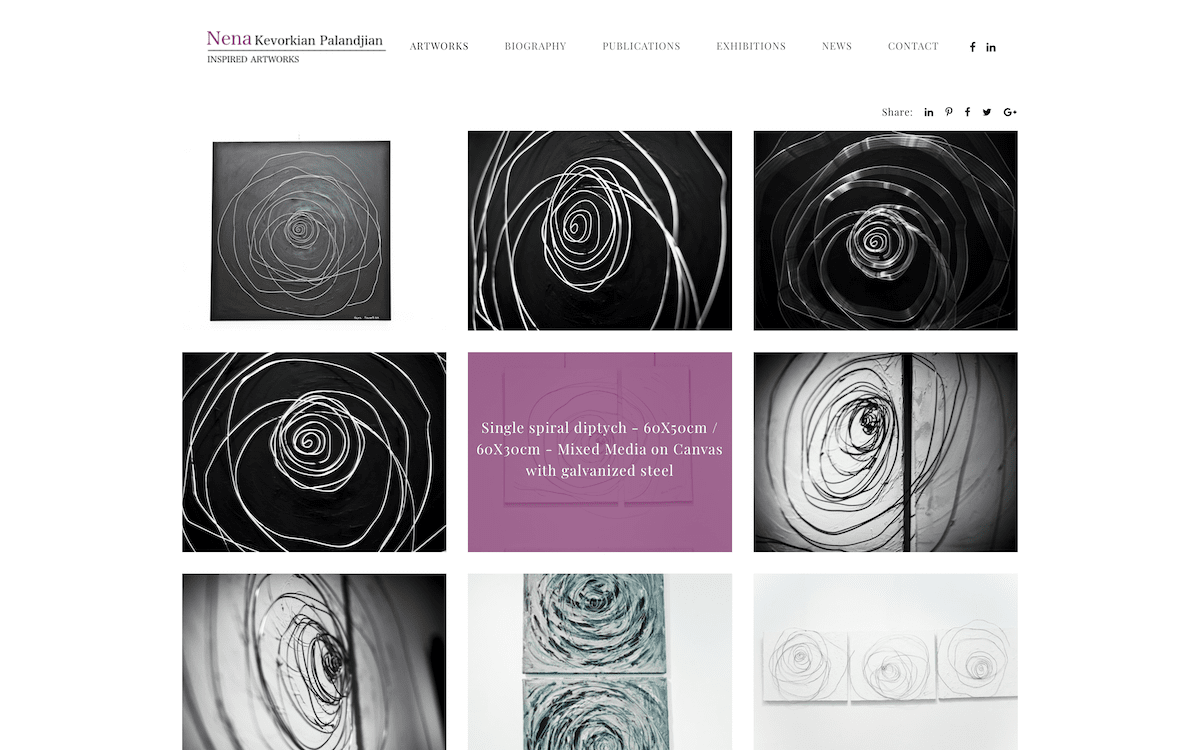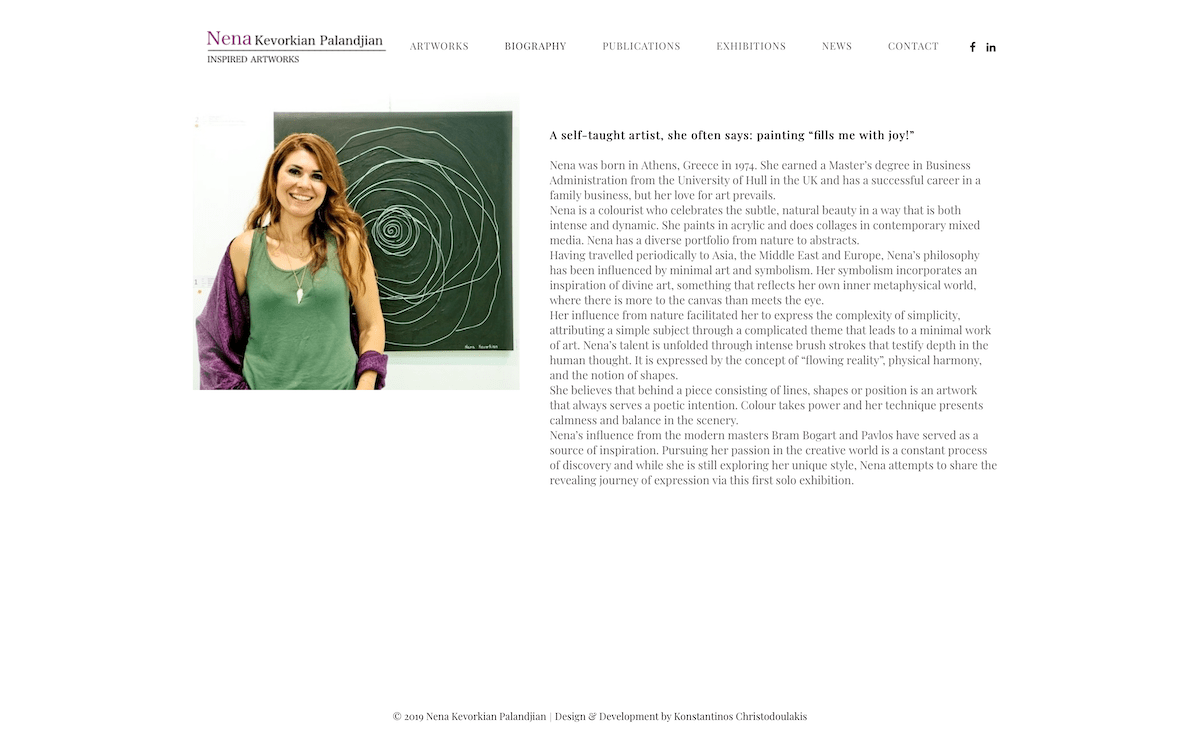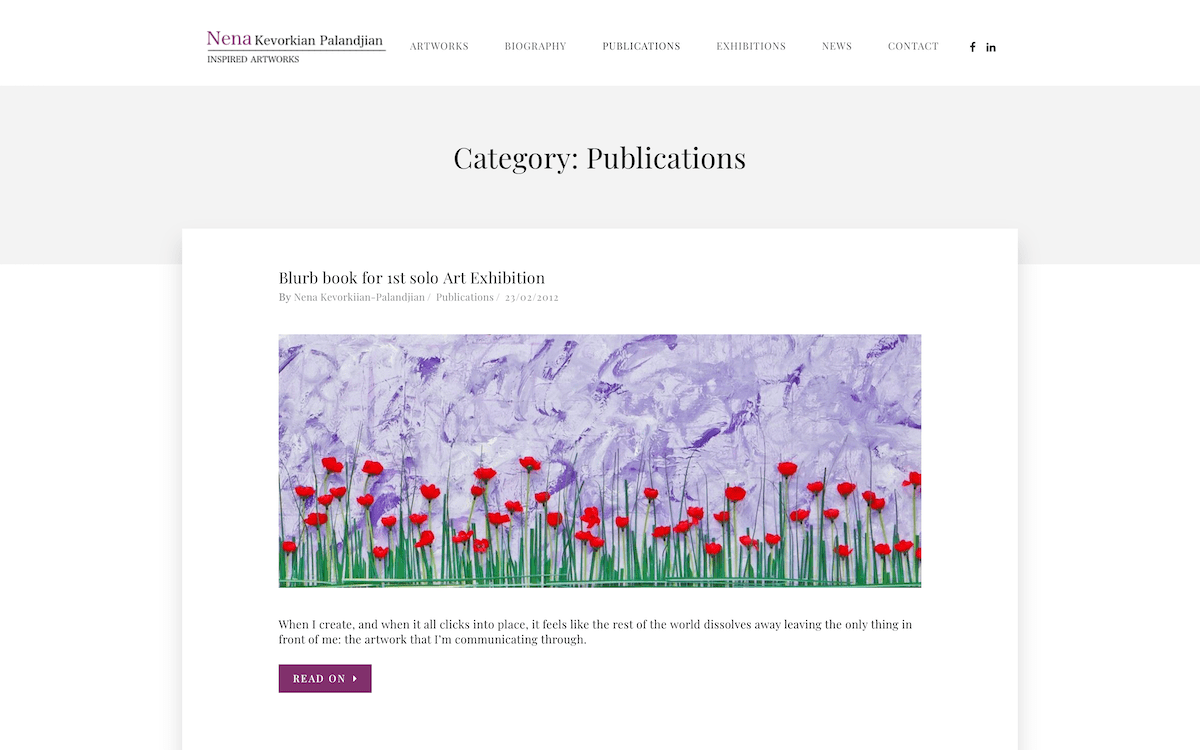 Description
Nena Kevorkian Palandjian

2016