National Gallery of Greece website and applications
As part of a broader initiative for the digital upgrading of the National Gallery, the Gallery's new web site was designed and created, which presented its digitised Collections. The project included scientific documentation of the Collections, photo shooting and digitisation of the works. All material was presented through an integrated software environment with features, such as a virtual (three dimensional) tour of the Gallery's Collections, data migration, hyperlinks and multilingualism. Particular attention was given to creating a user-friendly environment for the presentation and tour of the Gallery's Collections, which made this work distinctive and competitive. The development of the Portal served a dual purpose: firstly, it documented and presented digital cultural material on the Web and also highlighted the Gallery's Collections through the digitisation.
Role: Project Manager
Organise a team from various companies to deliver the main website and multiple micro-sites and web applications.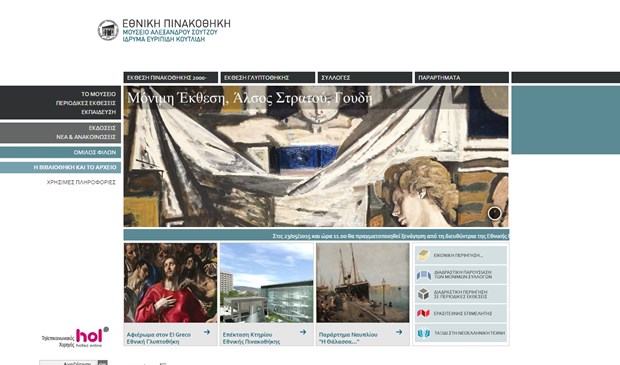 Description
PostScriptum, National Gallery of Greece

2007