National Bank of Greece Historical Archive | Website
The website was developed for the National Bank of Greece Historical Archive.
The NBG's Historical Archive is an important centre of documentation with regard to the economic, political, cultural and social history of the country.
The archive material is particularly significant from a historical point of view, as it covers the period from 1841 to 1966, consisting of the records of NBG as well as of other legal entities and individuals (whether original records or copies of them) that have come into its possession.
The NBG Historical Archive's mission is to identify, collect, safeguard, process and exhibit all the documents relating to the establishment, operation and growth of NBG, as well as the role it has played since its establishment to the present day in the economic, social and cultural life of Greece.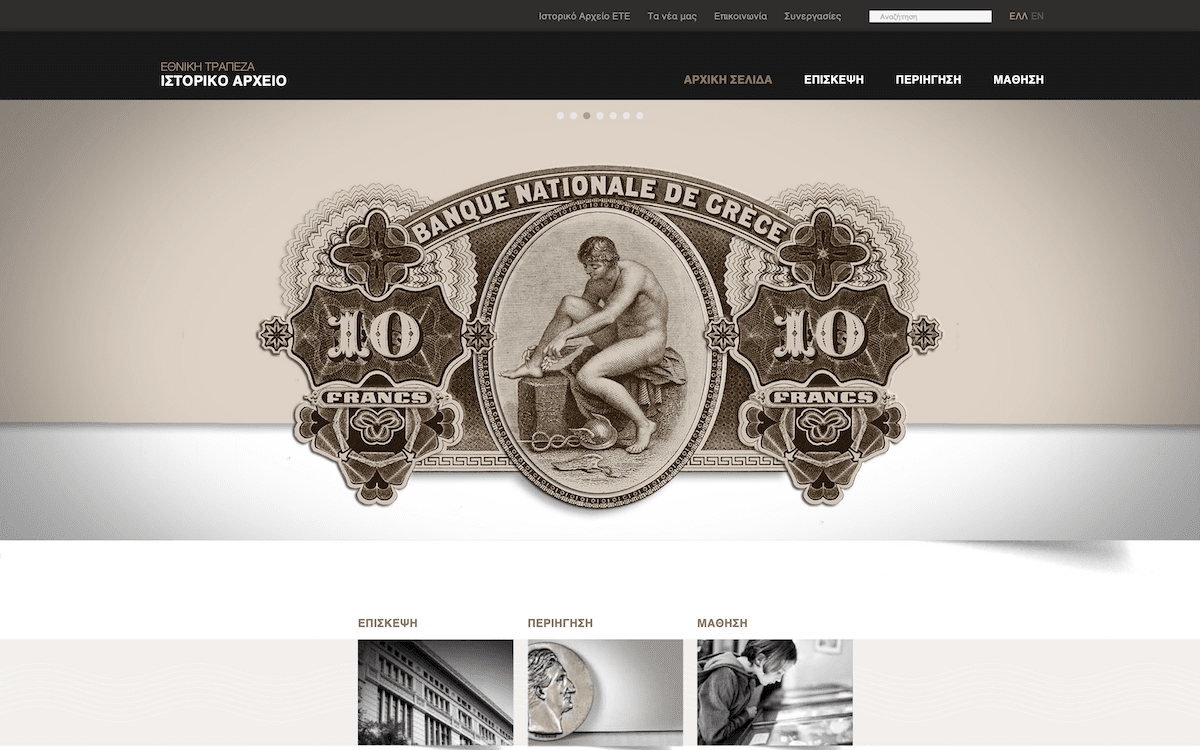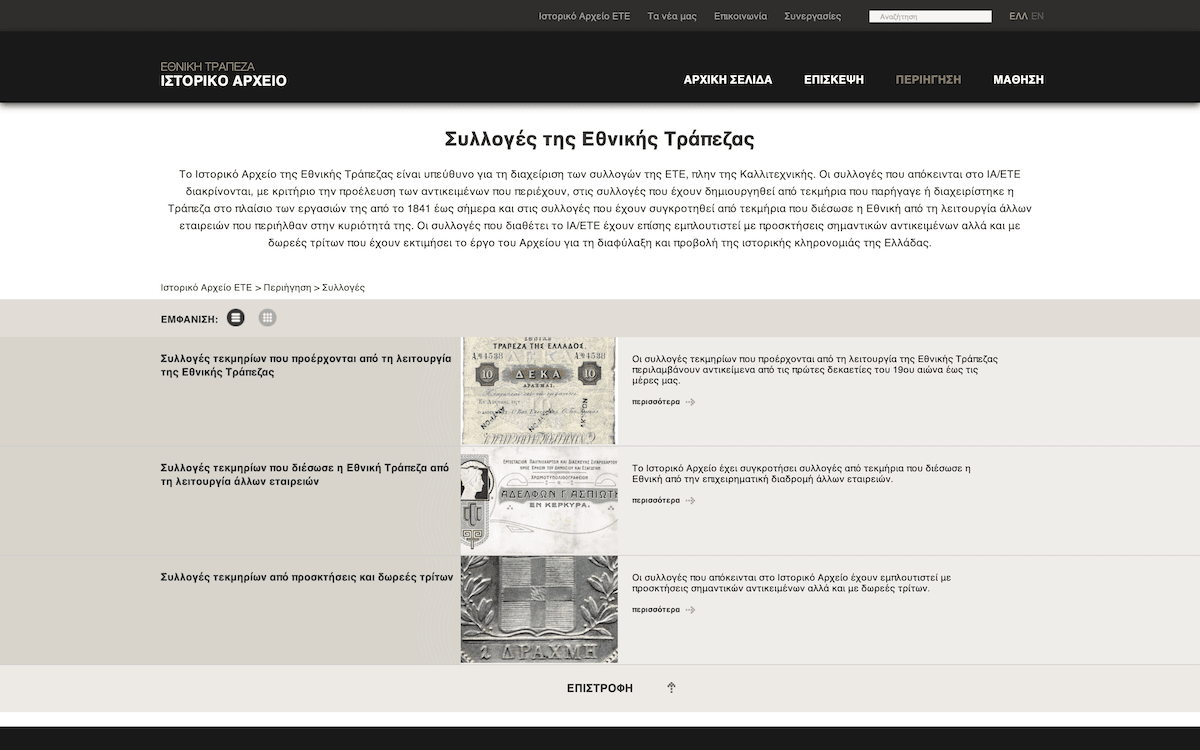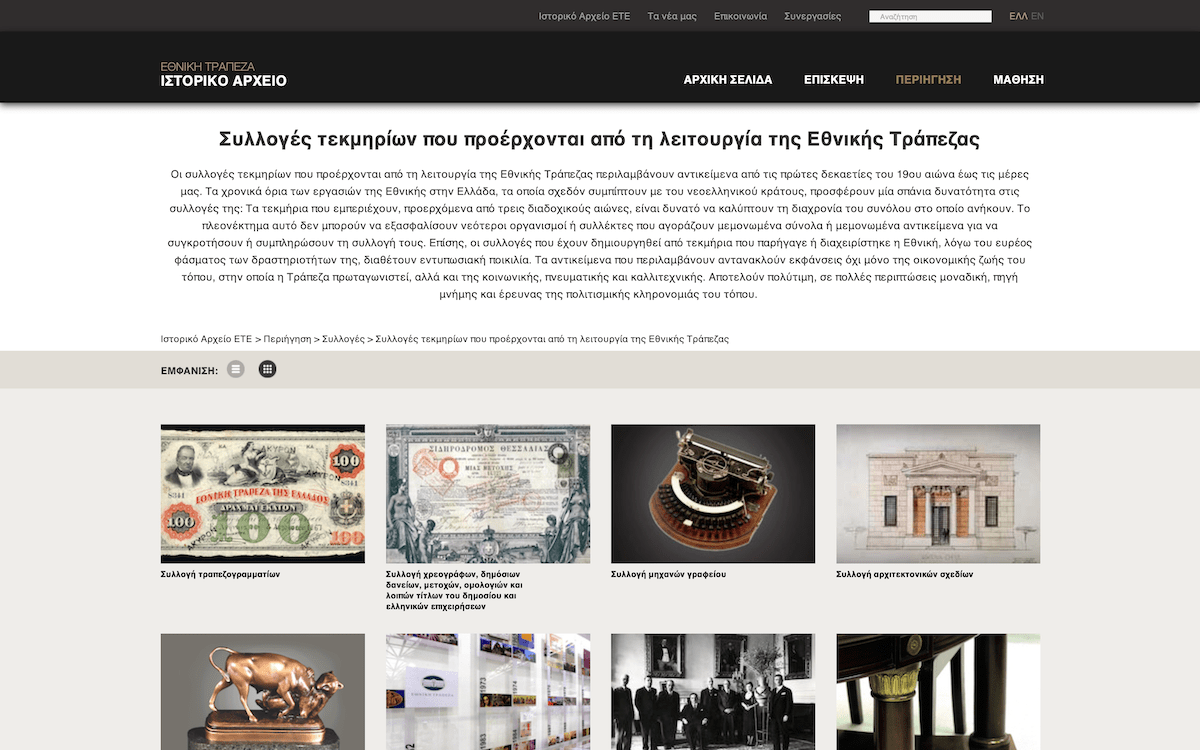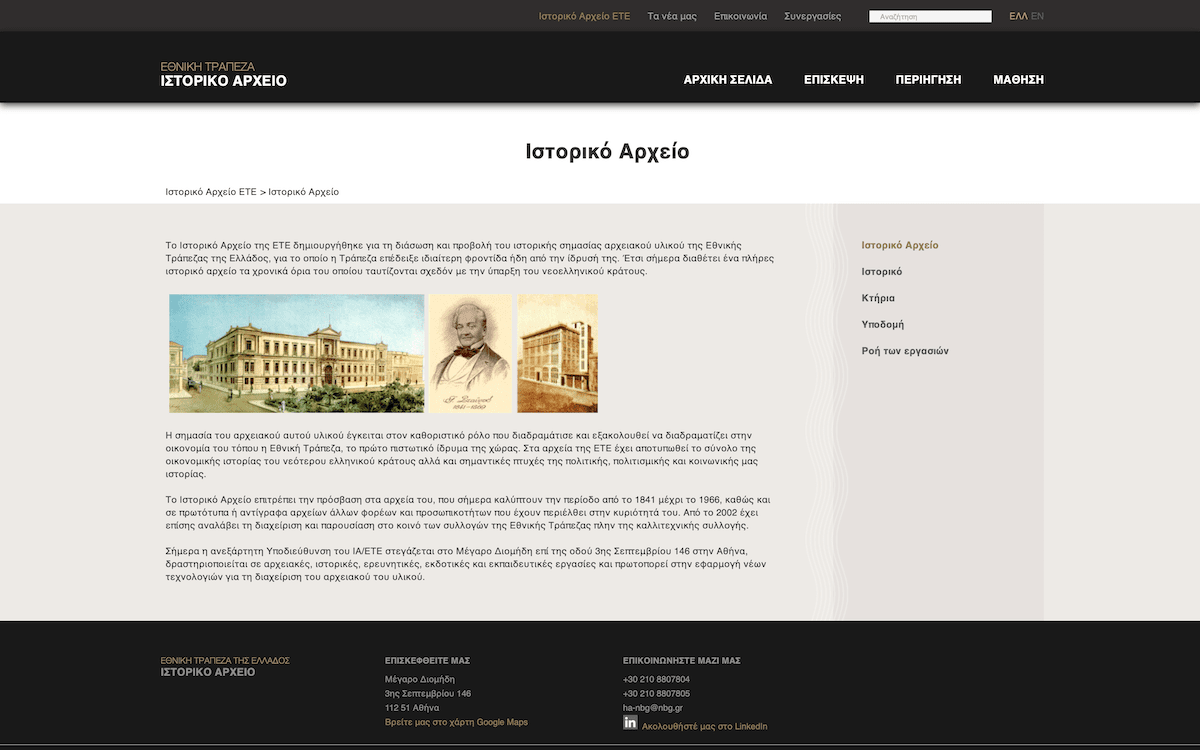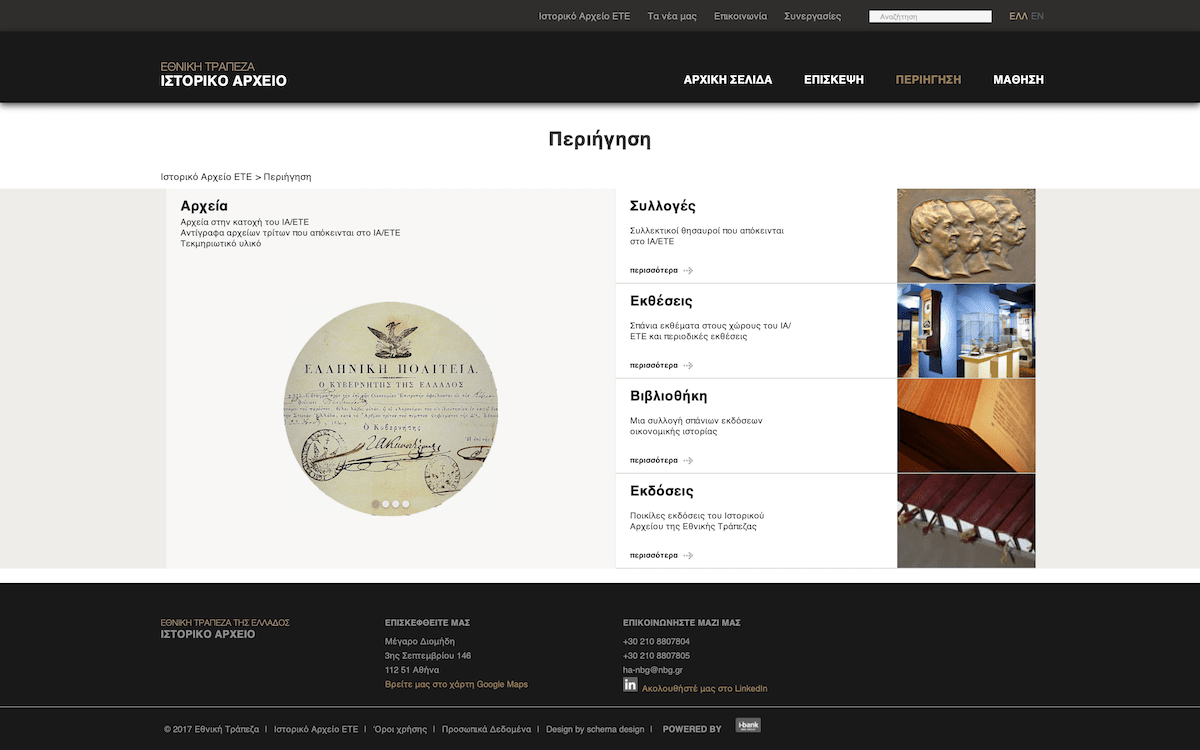 Description
National Bank of Greece Archive

2016
Bite Awards 2016
SILVER prize in the section "Strategy, Innovation & Extroversion".